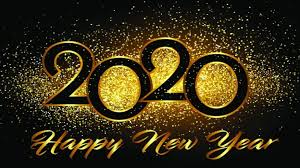 Make 2020 YOUR YEAR!
January 8, 2020 3:31 pm
We hope everyone has had a great, refreshing holiday break. Friends, family, time off for the holidays – it's the best! With the break, there's no better time than NOW to reset, reevaluate, and focus on making your goals a reality heading into the new year! Take a hard look at 2019 – celebrate the positive, embrace the negative, and grow through the hard lessons learned along the way. Most importantly establish your plan to make 2020 your year! It's about the game plan, and the ACTION! Set your game plan, and get after it this year!
We can't wait to watch you make it happen in 2020!
---
Categorised in: News
This post was written by Russ Sinkewich